This year, this week, today…

I turn 40! That exclamation mark expresses two emotions for me. 1st "Yes! I made it another year!" And "OMG!, I'm 40?! What the Fuck!" (No, I don't sensor myself, and yes, I'm still a lady). I flipped my hair all year brushing off a parade of comments about me turning 40 this year like they didn't bother me. Have you ever tried to flip your hair on one side while the other side of your face is getting verbally slapped? The many times I've heard "Girl, you're getting up there now!", "Ooh, you getting old." Then they soften the blow with "But you don't look 40", and "What?! You're turning how old? Noooo!" I do however appreciate those sincere compliments.
Do you remember being a teen wishing you were a certain age, so you could do whatever it is you wanted, how, when and where you wanted? Yes, I never wished for 40. At age 10 you don't know what 40 is. Hell, I was just wishing for 21! Now here I am, 40 and shit! Checking off a whole different set of boxes on applications.
Anyways, in lieu of my born-day I want to share a few words of life. The things I followed and lived through out 20's and my 30's, and you should too!
1. "No." Needs no explanation.
2. Travel. Even if you must force yourself to venture alone. Is it scary? Yes, but you will get used to it. I promise, you keep waiting for that group of friends and you will never make it there.

AND, yes! You can afford it!

——–>>>>>>>> CHECK IT OUT HERE!
3. Cigarettes? No ma'am. Sis' you're too cute for that.
4. Activate your passion! Check out my previous blog on

Activating your "ING"
——–>>>>>>>> CHECK IT OUT HERE!
5. Entrepreneurship is not for everyone but your 9-5 can't be your only plan.
6. "Live your best life!" That oh so famous line from Auntie Oprah. It's not just a trendy thing to say. It's a lifestyle.
7. Live life to the fullest & take care of yourself. I've seen and heard of so many people leaving this earth with no warning. A friend of my family passed a month ago. She felt "off" a bit, so she visited the hospital to check herself out probably thinking she would just get a prescription and go about her day. She walked in but never walked out. You just never know!
8. READ THIS AND UNDERSTAND IT–He's not worth it sis'!
9. Although I hear some say "It's not about you." I'm gonna go left and say, "It is about you." AND no one can take care of you like you can. Don't allow others to pressure you. You're in control. Now run with it!
10. Smile, often. If you get wrinkles in your old age at least it will be from happiness and not sadness.
You may have heard some of these before but sometimes it doesn't click until you hear it from the right person.
Happy Birthday to all who have turned 40 this year! As my hubby likes to say, "Life begins at 40!"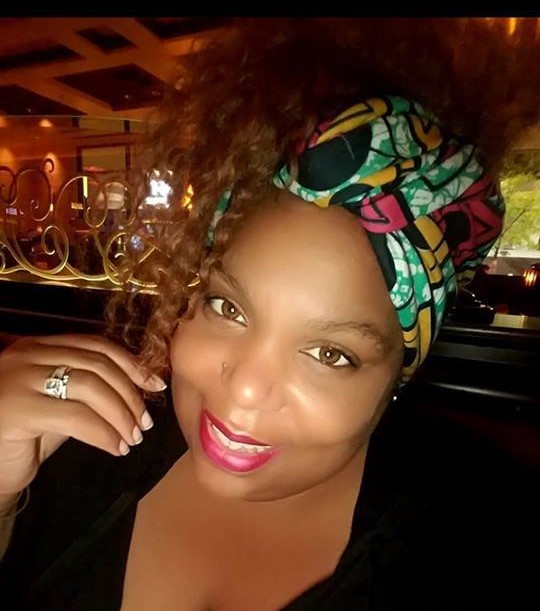 about Kasha
-Visit me on Social Media-
Facebook

Stay linked on my social media