So, you want to be "relationship goals? Yes, we are on watch for relationships that inspire us; but it's definitely more than a hashtag and cute photos shared for the world to see. Please do not pressure yourself to build your relationship around a still image "hashtagged" by a stranger who as people said back in the day "faking the funk." Everyone AND couple is a "goal" in "social media life." A really good exaggeration takes less than a minute to create but what's going on behind the scenes during the other 1,439 minutes? Right?! Everything that photo didn't tell you.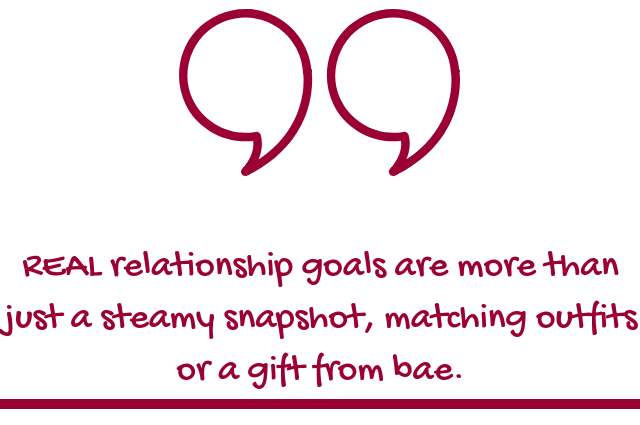 By any means, do not put pressure on your significant other to do it "for the gram." For all we know, that person may have set that prop up themselves "for the gram", oh, and for the likes. I know, I know, I know, we all want to look like the ultimate power couple, travel couple or designer couple.
Anyway, here's my top, top (yes, I repeated that twice on purpose) for being a real relationship goal…
Unconditionally loving each other. Lust has no volume or value. (Go ahead and do the math). It's like that cheap edge control. It looks good when you lay it down but give it some time; your edges will frizz back up, and there is nothing holding it down.
Learning and knowing each other. One of the most important conversations to be had is what your goals are as a couple; for the present and the future. You need to be on the same page or at least in the same book and meet. In addition to that, your individual goals should be a conversation because your significant other is your 1st line of back up.
Explore together, travel, get away. I guarantee you will learn something new about your partner when you travel. Plan to do something new at least once a month or as often as possible; having many firsts together.
Bags! Currently referred to as money. Collect them. Collectively. Love is goals and all but broke or "the struggle" is not goals. If you're in it for the long haul and the loyalty is there, what better way to "be goals" than to invest.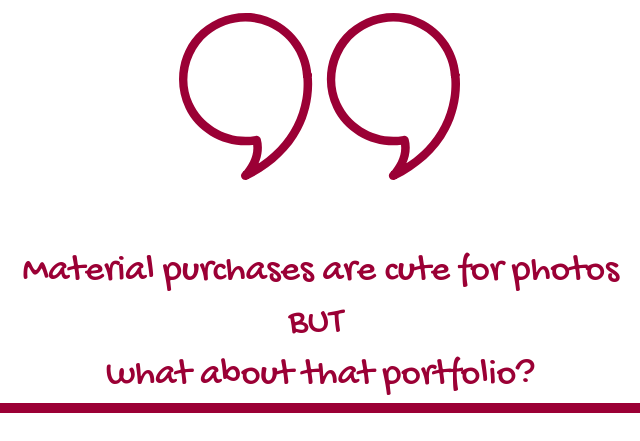 ​Communication is essential. Be each other's friend and tap in; get deep. (I'm talking about conversations.) "he he"
Last but not least, have fun with each other… Laughing with, and at each other is a win!
You can then, truthfully be your own "Realationship Goals" in your own right and for another inspiring couple.
Let's talk. We know that not all relationships are perfect.

Are you and your significant other "goals"? Who is your Goal Couple Crush?
Stay linked on my social media