Let's Talk Vision!
What's a vision board?

They've been around for a very long time. They're a fun and creative way to collectively organize your thoughts, tangibly. Of course, we know what we want. We know what our goals are, and have them filed in our memory but we become more active with them when we visualize it daily. When you see your "could be" future on the daily, you are more likely to activate your "ING". Visualize your board as if you are already there; because you will get there and you will not make a liar out of yourself, right?

Your board should be clear about what you want. It can include a collage of your future as you see fit; pretty much the lifestyle you want to live. The house you are working towards, better health, entrepreneurship, marriage, bucket lists, family goals, relationships and so on. You can also include photos, your favorite affirmations, colors (colors inspire), positive people and ones you look up to. Use your resources. Write notes to yourself. Use magazines-words, photos, titles & phrases.

DON'T be that person who does all this work and then throw your board in a closet, never to be seen again. Realize that this can signify that you are closing the doors on your goals and dreams, and they are to never come alive in the light of day. (I've seen some people do it)
Speak your ideal life into existence! Not just your future but the present as well.


Think about the life events you want to activate.
For example, if you want to start a business you should envision what that looks like for you. What goals do you need to crush to make that happen, and list them step by step. Be clear! There's more to starting a business than just coming up with a niche and and a name.
Remember, everything will not happen within a month or a year. Think of it like a mountain you must climb. List the actions you will accomplish within 6 months, 1 year and so on. Create & Activate!

There is no right or wrong way to create.
A bit of what my board may look like.
My power color is blue. It's my favorite color and different hues of blue gives off a different energy. Blue inspires me so I add it to my board.
I include my favorite affirmation as well as others.
I have a Vision AND a Mission statement for myself. Yes, this is serious!
Instead of a big collage I have mine categorized. As I accomplish goals, I remove them or make a visual note.
Create a family board as well. How awesome would it be to have your family create goals together, and master them.
If you are sociable, link up and share the experience. How? Have a Vision Board party! What could be better than a room full of positive people creating, organizing and sharing their goals. This is also a way to create accountability between each other. You can also host a follow up party in 6 months to see how far, who, what and how much each person has accomplished. This will also challenge everyone to actually put some ING in motion; because who wants to show up in 6 months with nothing accomplished?
The more budget friendly version is to use a thick cardstock construction paper; easily purchase for .50-$1.00 at the Dollar Tree.
I believe it should be more like art work. If it will be visible, why not make it in to art work. For a few more dollars, you can use a large picture frame. "Vision en Chic". Yeah?
Supplies
Writing utensils
Color Paint Swatches
Sharpies
Highlighters
Scissors
Colored pens, pencils
Flowers
Index cards (I used these because I opted for a mini photo album)
Anything crafty
Keywords-Use activation words. They add energy!
Examples:
Powerful
Activate
Manifest
Positive
Share
Experience
Create
Educate
(And my fave word) Amazing

Areas of Goals-To focus on
Self-Love
Family
Career/Business Development
Health
Travel
Friendships & Relationships
Finances
Where should I be in
6 months
1 year
5 year
10 year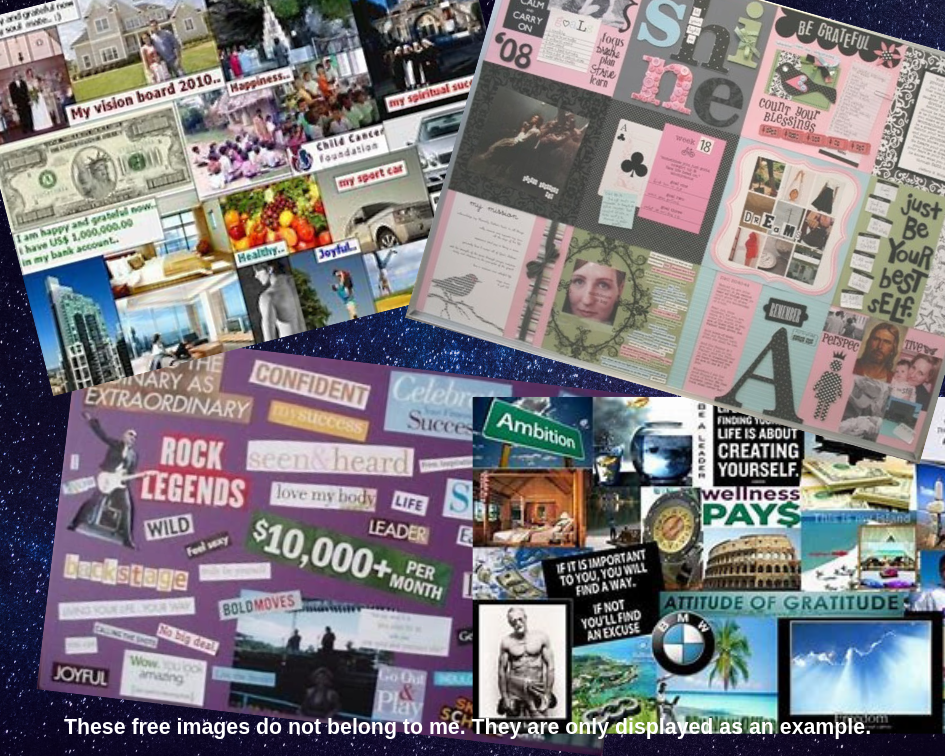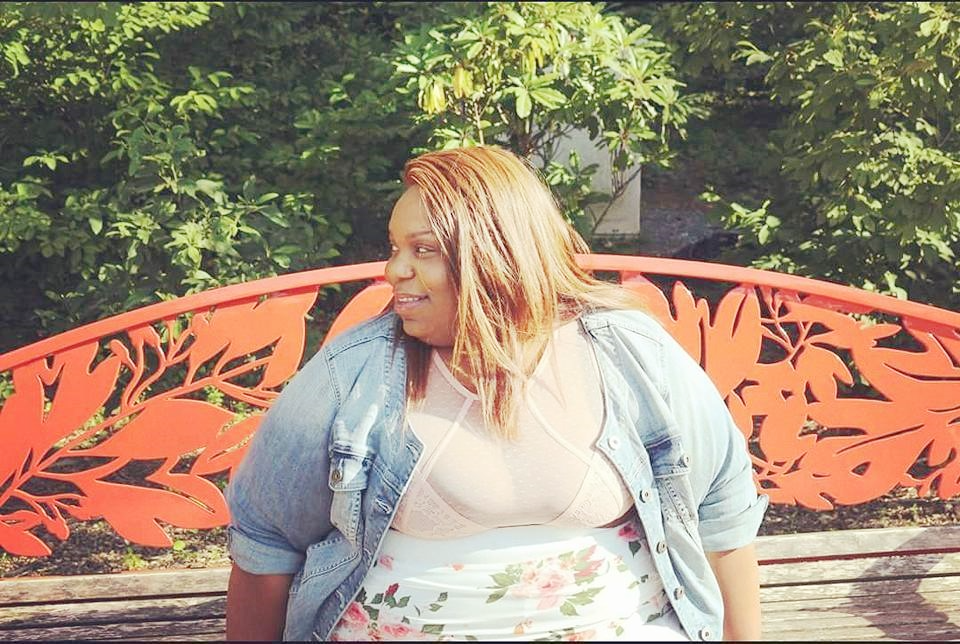 -Visit me on Social Media-
Stay linked on my social media